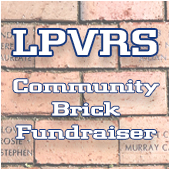 There are currently no events
2023 Call Stats
Jan
583
Feb
531
Mar
637
Apr
653
May
576
Jun
605
Jul
635
Aug
668
Sept
628
Oct
682
Nov
0
Dec
0
Total
6198
Past Call Stats
2022
7545
2021
7704
2020
7722
2019
7639
2018
7409
2017
7566
2016
7344
2015
6973
2014
6354
2013
6105
2012
5954
2011
5460
2010
5208
2009
5501
2008
5315
Web Counters
Website Visitors
Since
April 6, 2004

Visitors Today
Dec 01, 2023

Guestbook
Welcome to the Lexington Park Volunteer Rescue Squad Guestbook. Your feedback is important to us. Feel free to leave your comments.
| | |
| --- | --- |
| Page of 7 [ Back | Next ] | Records 1 - 30 of 189 |
Signed on September 08, 2022 at 3:25 PM
Guest Name:
The Carroll's
Comments:

We would like to thank the team that came out to our house last. They were amazing with my five year old, who was scared out of her mind. She has never experienced an asthma attack like that before. They were so patience and caring with her. Dennis and Alex were the ones in the ambulance with us and honestly with how backed up STM Hospital was last night her health could have deteriorated quickly. Their fast response saved her life as we were never seen at STM Hospital. WE appreciate you so much.
Signed on May 19, 2020 at 5:12 PM
Guest Name:
Gary & Reggie Gardner
Rank/Title:
Former Volunteers 1979-1995
Location:
Goose Creek, SC
Comments:

Thank you Ken for the great tour last week - It was so much to take in and with each turn of the corner there was something else that speaks to the dedication to continue to meet an ever changing world in which we live. We are so very proud to have been part of LPVRS's history - one that continues to strive to excel in its service to the community. Our thoughts and prayers with each and every member; past, present and future.
Signed on February 15, 2020 at 3:31 PM
Guest Name:
MaryAnn McCloskey
Location:
47250 Amanda St Park Hall MD 20667
Comments:

I am forever grateful for the excellent care I received from the crew that responded to my emergency call 1/31/2020. Their professionalism, knowledge and caring attitude was extremely appreciated.
How fortunate we are to have dedicated
Hero Volunteers. Thank You!!!
Sincerely,
MaryAnn McCloskey
Signed on May 10, 2018 at 9:57 AM
Guest Name:
Tim Upton
Comments:

I want to express my sincere gratitude for your response to my 911 call on 18 April. The doctors at the Washington Hospital Center told me that I was alive because of your actions. When I started feeling bad I didn't realize that I was having a heart attack and don't remember some of the details, but was later told that the crew had to revive me twice. Words cannot express my thankfulness that you were able to keep me going. Thank You!
Signed on February 11, 2018 at 11:39 AM
Guest Name:
Baiba Hughes
Comments:

Thank you so much for the response team #389. I could have better care that they took. Very attentive to the detail, knowledgeable, caring and made me feel better before taking me to the hospital. Thank you to Dan, Leanne and Elizabeth. I would like to donate could not find any place in your site where to do it!!!) to the Rescue Squad because what they are doing is something very, very important and needed.
Signed on January 11, 2018 at 3:22 PM
Guest Name:
Doug Medley
Rank/Title:
Past Fire Chief
Web Address:
www.bdvfd.org
Location:
Lexington Park and California
Comments:

Shawn and Kim, I just wanted to let you both know that I will be unable to attend the services for you grandmother and mom. I have my treatment tomorrow and won't be able to make the service then either.

I just want you both to know what a wonderful lady she was in my eyes. She was certainly a pillar of the squad and through all her hard work she has helped to make it what it is today. I hope your members realize that because sometimes it becomes what have you done for me lately. Dolly was there during the daytime when no one else was and myself as a young fire chief when on the scene with her she had such a calming effect on me. Kind of like my own mother was talking to me. She will be sorely missed by all who knew and loved her.

May she rest in peace now with "T" wrapped in the arms of her Lord.

Waverley also sends her deepest condolences.
Signed on December 29, 2017 at 10:25 AM
Guest Name:
Clarence & Carolyn Colvin
Comments:

Thank you so much for the timely response on two recent occasions when Carolyn had serious heart issues. on both occasions the crews responded in a highly professional and compassionate manner. Their care and treatment both in our home and on the way to St. Mary's hospital contributed greatly to her recovery. Thanks for a job well done, Clarence (Cal) Colvin
Signed on August 01, 2017 at 4:03 AM
Guest Name:
jasmine
Web Address:
www.hometrust.sg
Comments:

A big thank you to all the dedicated members of the squad. Keep up the good work!
Signed on March 20, 2017 at 11:53 PM
Guest Name:
Melissa Treaster
Comments:

I just wanted to say thank you for everything you do. My son choked last night and while we were lucky and got out the Quarter Before you arrived knowing that help was on the way for our little boy kept me calm. He is doing just fine and I must say how thankful I am that you guys are here to help. Please be safe and my god bless you all.
Signed on December 23, 2016 at 12:53 PM
Guest Name:
The Adams Family
Location:
Concord, North Carolina
Comments:

Merry Christmas to the members of Lexington Park Volunteer Rescue Squad! We hope you and your families have a Merry Christmas and a Great New Year!

Thank you for ALL you do EVERYDAY!!

Be Safe!

Jason, Kim & Amanda
Signed on October 15, 2016 at 2:20 PM
Guest Name:
Charlie Christman
Comments:

Just wanted to thank you ALL for what you do! special thanks to Shawn who just 3 days ago was saving my fingers- thanks to you they're back where they belong and I'm back home recovering! have MUCH more to say but I can only peck one-handed for so long! will follow up when I get all 10 back in gear! THANKS SHAWN!!!!!!!!!!!
Charlie
Signed on September 25, 2016 at 12:19 PM
Guest Name:
Doug Medley
Rank/Title:
2nd Vice President Bay District VFD
Web Address:
www.bdvfd.org
Location:
45774 Fire Department Lane
Comments:

Chief Davidson,
I just wanted to express my sincere thanks to three of your members and sorry I only knew two of them by there first names. The gentleman was Tom and the beautiful angel was Rachel. The other young lady was a friend of many, many years and that was Betsy Myers who gave me a wonderful ride to the hospital.
Tom and Rachel in the back were very professional as I'm sure they were trained by some of your best and probably you had your hand in there to. They both talked to me the entire trip while taking vitals and we had a good talk. I told them when asked how long was I in the fire department and I told them this was my 54th year. Only 2nd time I rode in the back and that is o.k. with me. If in a ambulance I want to be sitting up. LOL

I so hope you will give my sincere thanks to all of them and if I can ever do anything to return the favor just let me know.

The Blue and White is a beautiful Sight.

Doug Medley, Past Chief BDVFD
Signed on August 04, 2016 at 8:22 PM
Guest Name:
Joan Crittenden
Location:
Giant, California
Comments:

Kim Davidson, his grandson and two other courteous EMS personnel rescued be in front of the California Giant, after i fell. The whole crew was knowledgeable and the care I received was outstanding.

Please share my thanks for their care and concern for me.]
Signed on January 31, 2016 at 6:35 PM
Guest Name:
Lisa Gray
Location:
Wildewood, California
Comments:

A huge thankyou to the teams that responded so quickly to our call last night. Shawn, the paramedic was awesome and the team were very friendly and reassuring with my family and I.
Signed on January 31, 2016 at 12:24 PM
Guest Name:
Charlie Maher
Rank/Title:
LT
Location:
Metairie, LA
Comments:

I belonged to the LPVRS from 1961 to 1967.
Our ambulances were a Ford Station Wagon, 1956 Pontiac Ambulance,
Then a Cadillac and an International Ambulance.

There was a 1956 Cadillac unit we restored, and made one call and was broad sided by a motorcycle and totaled it.

Operational money came from the members going door to door in the County asking for
donations with minimum financial support from the local government.

I still have by Badge!

Charlie Maher
Signed on January 01, 2016 at 7:28 PM
Guest Name:
George Pyle III
Comments:

Happy new year to LPVRS.
Signed on November 20, 2015 at 7:04 PM
Guest Name:
Dan Crain
Location:
Pax River Area
Comments:

On Weds, Nov 18, 2015 at 1:10pm, I suffered my minor stroke in the parking lot of the Lowes Home store. The Rescue Squad crew arrived with 10min of my 911 call. The EMT (a young woman from Australia) was very professional and perfomed all the right procedures that I feel greatly reduced the damage to my brain. This is EMT is extremely competent and I am very Lucky she was working on the Ambulance that day. Thank You LPVRS for such a quick response and transport to St. Mary's Hospital.....
Signed on October 22, 2015 at 11:40 AM
Guest Name:
Terry Chauncey
Rank/Title:
Vol. Asst. Fire & EMS Chief
Location:
Stafford, Virginia
Comments:

As a Volunteer Assistant Fire & EMS Chief in Stafford VA and volunteer with Virginia Beach EMS (Chicks Beach Volunteer Rescue Squad) who works/commutes to Pax River daily I wanted to say a special THANKS to the volunteers who are on the job daily. It makes me feel good to see the ambulances in and around the area being staffed by a team of dedicated volunteers. The amount of tax dollars you (and your Auxiliary) are saving this community is immeasurable. Thank you - Thank you - Thank you.
Signed on July 23, 2015 at 11:02 PM
Guest Name:
Chris Garner
Location:
Bowie, MD
Comments:

My Dad Charles J. "Bucky" Garner, first Chief of the Lexington Park Rescue Squad passed away Tuesday morning 21 July 2915
Signed on June 28, 2015 at 5:51 PM
Guest Name:
Rick & Lynne Molen
Comments:

We would like to express our gratitude to the rescue squad personnel who responded to the accident at Rt 235 and Pegg Road on Saturday, June 27. They were kind, caring, and respectful. We felt we were in good hands and trusted their expertise. We are both doing well and we have a great respect for all of our volunteer rescue and fire responders. Thank you for all the great work you do every day as volunteers.
Signed on May 24, 2015 at 7:36 PM
Guest Name:
Victoria Falcon
Location:
St. Mary's City, Md.
Comments:

I want to thank you all for your skill and rapid response on March 12 when my son went into anaphylactic shock and full cardiac arrest. He would not be here today, anticipating a full recovery, if it hadn't been for you! From a mother who nearly lost her baby, from a father who had to begin CPR on his son (something no parent should ever have to do), from two brothers who nearly lost the butt of their jokes, from a family who was able to avoid a tragic loss and heartbreak, we thank you!
Signed on April 19, 2015 at 1:47 PM
Guest Name:
Jonathan Koldewyn
Location:
California
Comments:

A great big thank you to the ambulance crew that had to cherry me down my stairs last night on a backboard. They were super professional and worked quickly to get me to someone could ease my pain. Top notch service all around. Great job!!!
Signed on February 20, 2015 at 2:59 PM
Guest Name:
heather roberson
Location:
United States
Comments:

Shawn Davidson almost 2 years ago, saved my son's life, he had stopped breathing and Shawn was very well versed in autism and how to handle such. My son lived and was calm, he felt safe and loved, and without Shawn my son might have died.
Thank you Shawn for being so trained in all things autism. My heart goes out to you.
11/20/2013
Signed on October 31, 2014 at 12:24 PM
Guest Name:
Barbara Coyne
Comments:

I had my second medical emergency in one month with your help I couldn't breath very good. I do say you were very quick to get there. I was explained what you were doing and why. Everyone both times were very professional caring understanding They answered any question I had even told me things I should have asked. They all took very good care of me and I can't thank them enough.

You All Are The Best

Barbara Coyne
Signed on September 19, 2014 at 11:02 AM
Guest Name:
Alfredo Torres
Location:
Norfolk, Va
Comments:

I ran with Station 39 from 1999-2001 when I was stationed at Pax River. I learn a lot not only about being an EMT, but also about what it truly meant to serve the community (non-military). Just wanted to say thank you and to say hello to everyone who I ran with who might still be around.

Alfredo "Alf" Torres
Signed on September 07, 2014 at 2:22 PM
Guest Name:
Hanh Luong
Location:
Lexington Park, MD
Comments:

I 'd like to express my deep gratitude to you all for saving my husband's life, who got a heart attack when driving on the Labor Day afternoon in the Bank of America parking lot, may be you did not know that you not only saved a life but a family. I am sure I could not deal with it without your help. I thought I had lost my husband but thanks to your professional, devoted and wholehearted ,you guys did bring him back to us.
My husband was discharged from the hospital yesterday. He is recovering now. If it had not been for your prompt response we don't think he can make it.
No words can express my gratitude to you. I want to let you know that we will never forget all what you have done to us. I was very impressed with your whole team.
So thank you all once again, and to Mrs. Pat for calming me down and call my husband to check on him when he was in the hospital, to Mr. Dave (sorry I do not know your full name) for taking great care of my little son and bringing him up to the hospital. I could put myself at ease when leaving him with you. My son admires you a lot. You become a pattern that he is going to take.
God Bless you all.
Signed on July 15, 2014 at 12:14 PM
Guest Name:
Melvin Stanbrough
Location:
West Lanham Hills MD
Comments:

Proud to know Ken Hicks and have know him since the early 1970's via his Brother Harold Hicks The Hicks klan of Oxon Hill MD was something You could not ask for a better president then Ken as he has the right stuff
Just another member of the Hicks family that gives back to the community
daily as a Volunteer in many fields of service that has moved down to the neices and nephews all over the USA
Signed on May 19, 2014 at 8:07 PM
Guest Name:
Charlie Maher
Rank/Title:
Lt.
Location:
Metairie, LA
Comments:

I was with the LPVRS when we had a Ford Modified to be a uinit, and a Pontiac. We bought a 56 Cadillac had it restored and a motorcycle broadside it on its' first night out. It was a good group dedicated to serve the county. I was in the Navy stationed there and left to go to Iceland and other places. Nothing but good memories including going door to door begging for money as the county provided only little money to keep us going!
Signed on November 21, 2013 at 11:58 PM
Guest Name:
Garrett Christensen
Rank/Title:
Paramedic/ Captain
Location:
Layton, UT
Comments:

I was recently on a Southwest flight to Phoenix, and while in flight was flipping through Southwest's "Spirit Magazine", when I came across an article about community outreach (Southwest Airlines employees who in one way or another serve their community). Well for November, the employee, I cant recall his name is a paramedic with your Rescue Squad, which I just thought was awsome!
-Hey it even appears you guys in Southern Maryland do just as great as fire crews in Ogden & Layton (cities I serve!)
Signed on August 22, 2013 at 1:50 PM
Guest Name:
Tiffany Mallette
Location:
Lusby, Md.
Comments:

Just wanted to say thanks to each and every one of you!!! Every EMS volunteer in America deserves thanks, but you guys deserve double the credit you work "Lexington Park" LOL KEEP UP THE GOOD WORK AND KEEP SAFE!!6
| | |
| --- | --- |
| Page of 7 [ Back | Next ] | Records 1 - 30 of 189 |